Roasted Cauliflower Tacos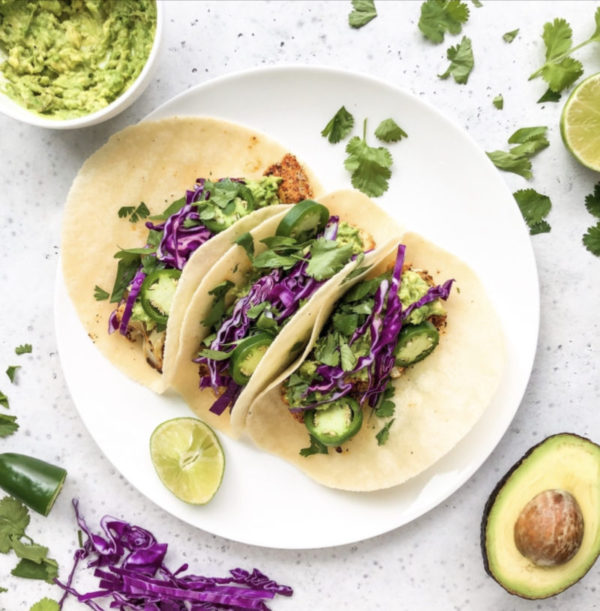 Roasted Cauliflower Tacos
Ingredients:
2 heads cauliflower
2 tablespoons avocado or coconut oil
3 teaspoons cumin
2 teaspoons chili powder
2 teaspoons paprika
1 teaspoon pink Himalayan salt
For serving:
12-15 grain-free tortillas
Lime wedges
1 jalapeno pepper, sliced
1 cup red cabbage, thinly sliced
½ cup fresh cilantro
2 avocados, mashed with salt and pepper
Directions:
Preheat oven to 425°F. Spread cauliflower around two large baking sheets. Add oil, cumin, chili powder, paprika, and salt. Toss to combine.
Roast for 25 minutes or until golden brown and tender.
To serve, warm tortillas in microwave or oven, directly on the still-warm oven racks, until soft – only a minute or two.
Add a few spoonfuls of cauliflower. Garnish with lime, cilantro, cabbage, and avocado mash.
Best consumed when fresh. Store leftover sauce in refrigerator up to a week and cauliflower in refrigerator up to 3 days.
---