Ghoulish Grub- October Recipe Book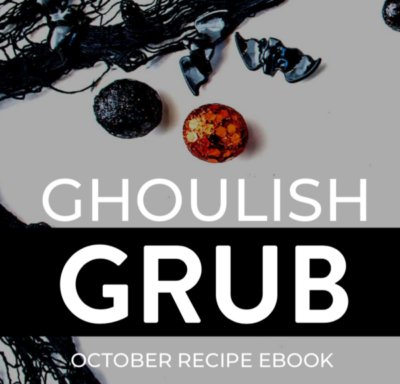 The weather is finally getting cooler, leaves are changing color and falling which means it's time for some fall and autumn recipes! Although I love summer and summer produce, I do love making warm dishes filled with yummy spices!
Enjoy this FREE October Recipe Book that includes the following recipes:
Creamy Pumpkin Steel Cut Oats
Veggie Sausage Breakfast Bake
Breakfast Baked Apples
Pumpkin Granola
Autumn Spice Turkey Salad
Turkey & Spinach Stuffed Sweet Potatoes
Taco Salad in a Jar
Best Ever Tuna Melt
Creamy Spiced Apple Pecan Chicken
Caramelized Onion Apple Sausage Stuffed Squash
Pork Roast with Sweet Potatoes, Apples & Onions
Stuffed Acorn Squash
Harvest Chicken Salad
Crustless Apple Pies
Caramel Apple Smores
Chocolate Peanut Butter Hummus
3 Ingredient Pumpkin Brownies
DELICIOUS!!
---